Lizabeth Ellen Riley, M.D.
Assistant Professor
Baylor College of Medicine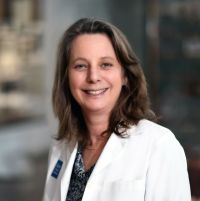 Position
Assistant Professor
Baylor Medicine Stratos
Family Medicine
Baylor College of Medicine
Houston, Texas United States

Address
Baylor Medicine at McNair Campus (Clinic)
Comprehensive Healthcare Clinic
7200 Cambridge, 6.100
Houston, Texas 77030
United States
(713) 798-7877
Google Maps

Certifications
Board Certified American Board of Family Physicians

Medical Degree UTMB at Galveston
Education
Residency at Duke University
12/1995 - Durham, North Carolina United States
Internship at Boston University
06/1993 - Boston, Massachusetts United States

Transitional

MD from University of Texas at Galveston
05/1992 - Galveston, Texas United States
BA from University of Texas at Austin
05/1986 - Austin, Texas United States

Biology
Professional Statement
Dr Lizabeth Riley, M.D., Assistant Professor is a Physician in the Baylor Medicine Stratos Integrated Medicine Clinic. She is especially focused on personalized care and developing a lasting relationship with each of her patients. Along with a multidisciplinary team, she offers a unique relationship with each patient which is supported with same day or next day appointments, video visits, onsite labs and diagnostics. She oversees the coordination of care to help each patient navigate the increasingly complex medical landscape.
Professional Achievements
Top Family Practitioner
01/2020 - Women in Medicine
Websites