Christie Mitchell Ballantyne, M.D.
Professor
Baylor College of Medicine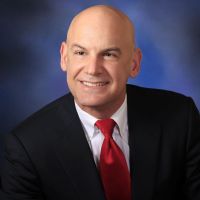 Position
Address
Center for Cardiovascular Disease Prevention (Clinic)
6655 Travis ST., STE 320
Houston, Texas 77030
United States
(713) 798-5800
Google Maps

Certifications
Cardiovascular Disease
American Board of Internal Medicine

Internal Medicine
American Board of Internal Medicine

American Board of Clinical Lipidology
Education
Fellowship at Howard Hughes Medical Institute and Institute for Molecular Genetics, Baylor College of Medicine
01/1989 - Houston, TX United States
Clinical Fellowship at Baylor College Of Medicine Affiliate Hospitals
01/1987 - Houston, TX United States

Residency at University Of Texas Southwestern Affiliate Hospitals
01/1985 - Dallas, TX United States

MD from Baylor College Of Medicine
01/1982 - Houston, TX United States
BA from University Of Texas At Austin
01/1977 - Austin, TX United States
Internship at University of Texas Southwestern Medical School
Dallas, Texas United States
Professional Statement
Dr. Ballantyne's clinical research is the prevention of atherosclerotic vascular disease. This interest includes pharmacological studies to assess the efficacy and benefits of lipid-lowering drug therapy including trials which utilize ultrasound and MRI to examine the effects of lipid-lowering drugs on the progression of atherosclerosis. As the director of The Maria and Alando J. Ballantyne, M.D., Atherosclerosis Clinical Research Laboratory, which serves as the core laboratory for the Atherosclerosis Risk in Communities study, Dr. Ballantyne is studying whether genetic variation in combination with novel biomarkers might be useful in identifying individuals at high risk for cardiovascular disease, the metabolic syndrome, and diabetes. Both genomics and proteomics are being used to identify novel molecules that are increased with atherosclerosis and the metabolic syndrome. In addition, his group is studying how genetic variation modifies the response to lipid therapy with the goal of developing personalized diet, lifestyle, and pharmacotherapy based upon the genetic profile and clinical phenotype.
Professional Interests
Clinical and translational research in patients with hereditary lipid disorders for the prevention and treatment of cardiovascular disease and genetic epidemiology related to lipids and cardiovascular disease