Peter Howard Jones, M.D.
Associate Professor
Baylor College of Medicine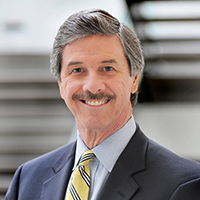 Position
Associate Professor
Medicine-Athero and Lipo
Baylor College of Medicine
Houston, TX US

Address
Center for Cardiovacular Disease Prevention (Clinic)
6565 Fannin, Suite B157
Houston, Texas 77030
United States
(713) 798-5800
Google Maps

Certifications
Internal Medicine
American Board of Internal Medicine
Education
Internal Medicine residency from Baylor College Of Medicine Affiliate Hospitals
06/1981 - Houston, TX United States
M.D. from Baylor College Of Medicine
01/1977 - Houston, TX United States
B.S. from Washington and Lee University
01/1974 - Lexington, VA United States
Professional Statement
I have had a long interest in the role that lipoproteins play in causing atherosclerotic vascular disease. My career at Baylor has focused on both the clinical research into new therapies for dyslipidemia and in the management of challenging dyslipidemias in high risk patients. I have also been involved in the medical management of obesity as another method to reduce the metabolic risks associated with vascular disease.
Professional Achievements
Chief Science Officer
05/2013 - National Lipid Association
Professional Interests
Clinical research interests